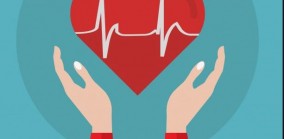 video-link-fpe-injection-production-machine-2
About Us
À propos de nous
4 independent Shop owner decided to joined  they knowledge to bring out in a short time frame a facial protective equipment agains Covid-19 .
4 propriétaire indépendant qui ont décidés d'unir leurs connaissances pour sortir en peu de temps un équipement de protection faciale contre le Covid-19.
M.Francois Gingras
M. Paul Pigeon
M. Erik Gendron
M. Sylvain Rock
Time change and we must be ready to protect ourselves and help others with ours resource.
Les temps changent et nous devons être prêts à nous protéger et à aider les autres avec nos ressources.
With our CNC and injecting machine we can created mostly all of your vision or desire parts and accessories in a short time frame.
Avec notre bassin de CNC et de machine a injection, nous pouvons créer ou fabriquer la plupart de vos pièces et accessoires désirés dans un court laps de temps.
How We Work
Comment nous travaillons
It our dream
C'est notre rêve
Making a fast turn around and helping thousand off people in our country or even more.
Faire un virage rapide en aidant des milliers de personnes dans notre pays ou même plus.
Thinking green on Material we use
Pensons vert sur les matériaux que nous utilisons
this day everyone has to think green, let star with good material and economic way to built parts with safe proof Health approved Material.
De nos jour, tout le monde doit penser vert, choisissons les bon matériaux et un moyen économique de construire des pièces avec un matériau approuvé par la santé Canada.